Click for more information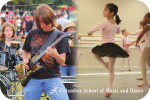 about registration events
New to the School of
Music & Dance?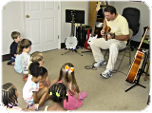 Click here to watch a short video and learn more about our programs.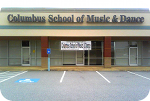 7600 Schomburg Rd., L
Columbus, GA 31909
(706) 561-3342
Follow Us on


Register Today for 2018 Music Lessons and Dance Classes



New to taking music lessons or dance classes?


Find out what you should know!

Four Things Every Parent Should Know Before Choosing a Dance Studio
Five Ways To Get The Most Out Of Music Lessons




Trying to decide between a few different Music or Dance Studios?


Not all music or dance studios are the same.
Click here for the Studio Comparison Checklist.




What Makes the Columbus School of Music & Dance the Right Choice?





Since 2001, thousands of students have taken music lessons or dance classes at our school; more than at any other school in Columbus, GA and the Chattahoochee valley. We do not believe we are the best because we're the largest. Instead, we believe we're the largest because parents think we're the best. Our mission is "to provide students of all ages with the skills they need to enjoy music and dance for a lifetime." We believe that regardless of a student's age or experience, they each have the innate ability to develop their skill to a high level, given the proper training.

We believe in being family-friendly, structured classes, consistent lessons, performance opportunities, an enriching environment, and in challenging students to attain the highest level of artistry possible. Most importantly, we believe that the best results are often accomplished while having fun and that some of the most important lessons learned while in dance classes or music lessons have nothing to do with dance or music.