Click for more information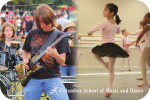 about registration events
New to the School of
Music & Dance?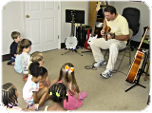 Click here to watch a short video and learn more about our programs.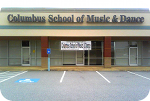 7600 Schomburg Rd., L
Columbus, GA 31909
(706) 561-3342
Click
here
to request more information.
CSM&D Gift Guide
Looking for an unique and memorable gift for a birthday or holiday? Why not give the gift of music or dance to someone you care about? While some presents are played with and then set on a shelf and forgotten, the gift of music lessons or dance classes can be enjoyed for a lifetime. The memories created will be treasured for years to come.

A few suggestions from our gift list:
If you are interested in purchasing an instrument, then please contact us here so that we can order it for you. We no longer carry instruments in stock at the school.