Click for more information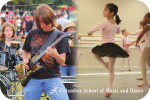 about registration events
New to the School of
Music & Dance?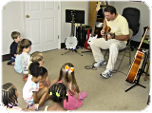 Click here to watch a short video and learn more about our programs.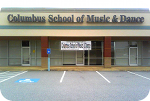 7600 Schomburg Rd., L
Columbus, GA 31909
(706) 561-3342
Columbus School of Music was founded with the winds department. Our oldest department has proven to be the strongest over the years with students continuing into musical careers and performing accolades. The winds program consists of flute, trumpet, clarinet, and saxophone studies. Suzuki Flute Method is available in this department starting students as young as 3 1/2 years old.

Students at CSMD study music in many genres: classical, jazz, blues, contemporary, etc. Students learn to perform at the highest levels including solo performing and ensembles. CSMD students have won honors such as principle chairs of district ensembles and orchestras as well as participating at All-State events.


"Talent is not inherited or inborn, but learned and trained"
- Shinichi Suzuki


Founded by the legendary Japanese teacher Shinichi Suzuki, the Suzuki method of teaching is one that seeks to realize the musical and personal potential of each child through the medium of flute. At the heart of the Suzuki philosophy is the idea that children learn music in exactly the same manner in which they absorb language - through constant immersion and repetition and a loving home environment. Just as all children can learn to speak their native tongue, so too can all children become proficient in music by listening to recordings, daily practicing, regular concert attendance, encouragement and love are required of students and parents. In the Suzuki Method children thrive in an environment of total support. Suzuki students develop confidence and self-esteem, determination to try difficult things, self-discipline, and concentration.


Our instructors are capable of teaching beginner to advanced and any genre. Our wind faculty are active performing artists and have substantial teaching experience. Under the direction of Mrs. Amy Gosnell our winds program is a pioneer of early childhood music education in the area and continues to be a driving force in band programs throughout the state.


Click here to register for wind lessons today.